Tym razem o podróży zamiast o technologii. Lot Berlin-Kopenhaga liniami EasyJet był OK – 50 minut lotu, taki szybki skok. Powrót był odrobinę gorszy – 1:10 h opóźnienia, co skończyło się sprintem na spóźnionego busa (złapany chwilę przed odjazdem). Pomijając ten epizod, po przylocie łatwo można znaleźć biletomat do metra. Co prawda nie jest bardzo intuicyjne, aczkolwiek dobrze kupiliśmy bilety – przeszliśmy kontrolę biletów.
W Kopenhadze są 4 linie metra, w tym 1 okrężna, wokół centrum. Sam dojazd kosztuje 36 DKK (ok 23 zł) za osobę. Wagoniki metra są autonomiczne, jeżdżą często, przy czym są krótkie. Metro jest czyste, nie spotkamy tam bramek, a na każdej stacji jest biletomat.
Po mieście poruszaliśmy się głównie na piechotę. Alternatywą było wypożyczenie rowerów (z hotelu albo miejskiego). W sumie to wszyscy jeżdżą wszędzie rowerami. Jest ich masa – wszędzie.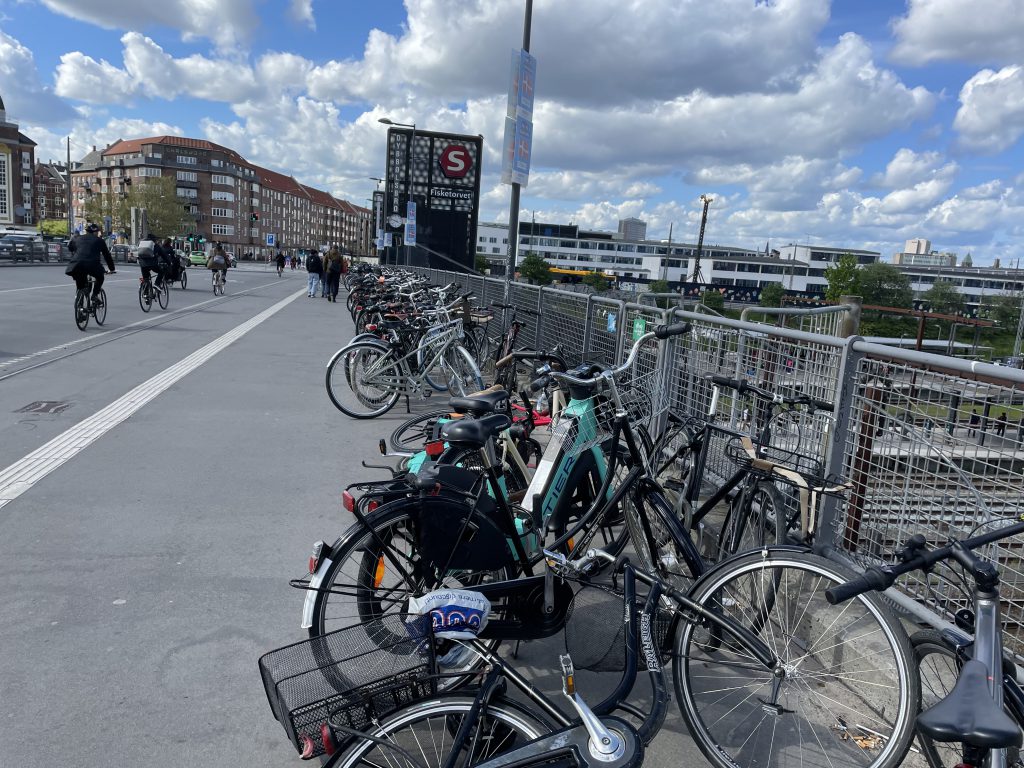 Ile czasu potrzeba na zwiedzenie Kopenhagi?
Mieliśmy zwiedzanie zaplanowane na 4 dni, natomiast okazuje się, że w 3 można się spokojnie zamknąć. Dużo zależy od tego jakie punkty sobie wyznaczymy.
Zwiedziliśmy:
Cisterene – dawne zbiorniki na wodę, przerobione na mikro sale wystawowe sztuki (instalacji) artystycznych – jak dla mnie absolutna strata czasu i pieniędzy
NY Carlsberg Glyptotek – muzeum sztuki – potrzeba ok 2-3 godzin na zwiedzenie
Narodowe Muzeum Danii – potrzeba ok 2-3 godzin na zwiedzenie
Muzeum wojska Danii – potrzeba mniej niż 1 godzinę na zwiedzenie
DAC – Muzeum Architektury – żona uparła się, że tam wejdzie jako architekt. Wyszła delikatnie rzecz ujmując rozczarowana. Miejsce przeznaczone dla dzieci, z dużą ilości przestrzeni do zabaw.
Park rozrywki Tivoli – można spędzić cały wieczór, przy czym sam wstęp kosztował 155 DKK, a każda kolejna atrakcyjna co najmniej 20 DKK (typowo 90 DKK)
Zoo – jest relatywnie małe, zdecydowanie mniejsze niż wrocławskie, natomiast przebywa się dużo bliżej niektórych zwierząt (np. kangurów)
W Pałacu królewskim można zwiedzać tylko kuchnie, okresowo są również dostępne stajnie, aczkolwiek w tym terminie nie było możliwości ich zwiedzenia.
Ceny
Wstępy
Wejście do muzeum – typowo 110-120 DKK/osoba, wstęp za darmo poniżej 18 roku życia. Muzeum wojska – 80 DKK.
Transport
Korzystaliśmy tylko z metro. Cena za 1.5 godzinny bilet w obrębie 2 stref to 24 DKK (ok 15 zł). Nie testowaliśmy taksówek, aczkolwiek napis w stylu 249 DKK za 10 minut/12 km nie był zachęcający. Zdecydowana większość jest elektryczna (trochę hybryd też było widoczne).
Jedzenie
Do tanich nie należy. 100 DKK za posiłek za osobę to minimum, chyba, że chcesz jeść tylko kanapki (najtańsze jakie widzieliśmy – 45 DKK, na ciepło – 65 DKK). Dla porównania za dużego bimbaba trzeba było zapłacić ok 90 DKK, za dużą pizze (średnica 45 cm – 140-170 DKK w zależności od składników). Najlepsze jedzenie jakie jedliśmy to włoskie, w pewnej obłożonej knajpce. Jedzenia pycha, ceny niestety relatywnie wysokie (lazagne, cannelloni ze szpinakiem, 2 piwa) – 454 DKK (ok. 285 zł).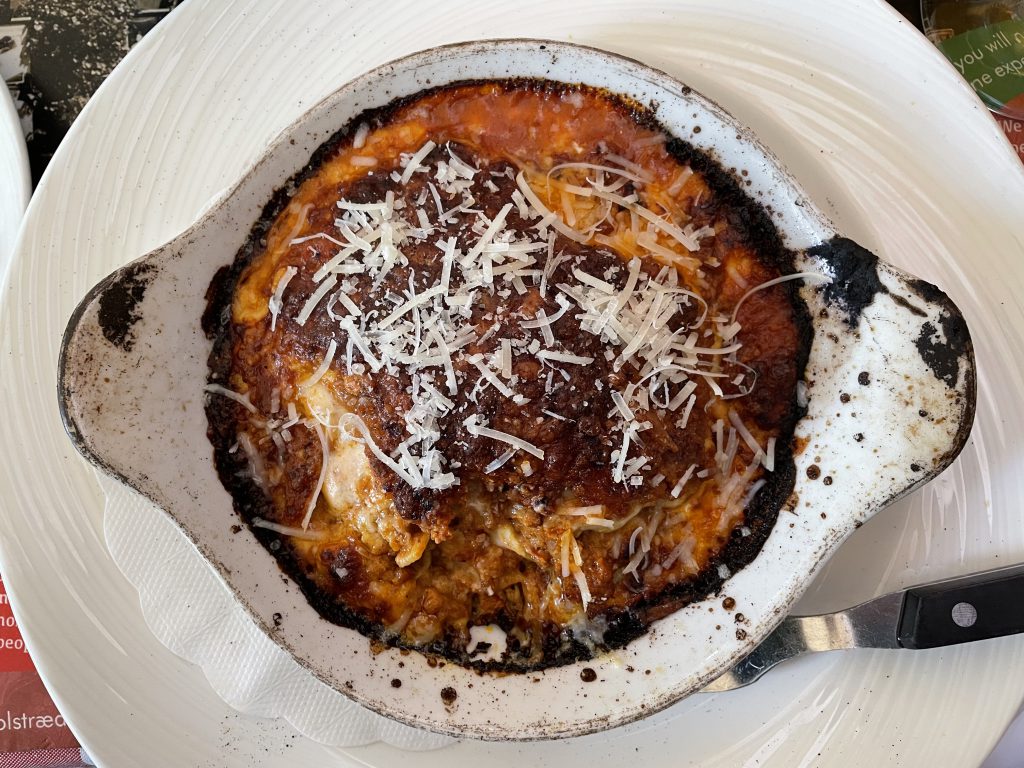 Podsumowanie
Samo miasto robi bardzo dobre wrażenie. Jest bardzo dużo przestrzeni zielonych, w zasadzie z każdym można skomunikować się po angielsku, napisy w większości miejsc są zarówno po duńsku jak i po angielsku.
Naszym zdaniem warto!